August 2022
HEINZMANN Group supports shipping industry with innovative technologies.
Innovations and information from a single source: for the first time, the HEINZMANN Group is presenting itself under one roof at the leading international shipbuilding and marine technology trade fair SMM in Hamburg. In Hall A3 at Stand 309, the globally active family-owned company will showcase its comprehensive range of propulsion and engine control systems as well as engine management and automation technologies for marine engines.
Within the HEINZMANN Group, individual subsidiaries work together on innovative solutions for the shipping industry. These include the newest members of the HEINZMANN Group: Giro Engineering Ltd. from Southampton in the U.K. as a specialist for high-pressure fuel injection pipework and Innovative Filter Technology GmbH (IFT) from Uderns in Austria. Their expertise further strengthens the Group and complements its portfolio of services. Both will also be presenting themselves at SMM and will be happy to provide information about their concepts and approaches.
In view of the rapid rise in energy prices and increasing emission requirements, innovative approaches and solutions are becoming more and more important for the shipping industry as well. The HEINZMANN Group stands for control solutions to increase efficiency while reducing greenhouse gases and pollutants emissions. Modularly designed or system-integrated, HEINZMANN uses different approaches to support its partners and customers in complying with regulations and saving resources.
The HEINZMANN Group's product portfolio in the field of marine engine technology includes electronically controlled fuel injection and engine control systems, dual-fuel system solutions, air-fuel ratio control systems for gas engines, generator management and systems for reducing engine emissions. As a globally active specialist, HEINZMANN has the right control and system solution for almost any marine engine application.
We are proud to showcase at SMM 2022::
Environmental protection and the reduction of CO2 emissions are two of the main innovation drivers in the development of new marine engines. For marine applications combustion engines have no viable replacements, as the current substitutes have too many disadvantages. So other possibilities for CO2 reduction come into focus especially the introduction of future fuels like methanol, hydrogen and ammonia in the future.
HEINZMANN is working intensively on this extensive topic and is pleased to present the new Methanol Port Fuel Injector (image 1) and the further developed MEGASOL-family (image 2) that has now been developed further for hydrogen operation.
CR-OEM Solutions for lower emissions and fuel cost savings
Based on the proven design of its CR system components HEINZMANN can offer tailor made ODYSSEUS CR Systems (image 3) for diesel engines in the range of 200 kW/cyl. up to 750 kW/cyl. The development will be done in close collaboration with the customer to guarantee an optimal system for the specific application where mechanics, hydraulics and electronics are coordinated and work together ideally.
For the OEMs of large diesel engines HEINZMANN also offers a reconditioning and repair service as well as spare parts.
TRITON OMD II Oil Mist Detection System

Reliability and the prevention of consequential damage are essential for engines in marine applications. Potentially hazardous oil mist occurs when lubricating oil evaporates on friction-heated surfaces in the crankcase (in the course of lubricant failure on moving parts). This could cause severe damage to the engine and vessel. HEINZMANN has developed TRITON OMD II (image 4), the brand-new oil mist detection system to monitor the conditions within the crankcase.
TRITON OMD II is an active monitoring system based on two different optical measuring methods to guarantee high reliability and accuracy. It is easy to integrate in the overall engine or vessel systems via various communication interfaces.
LAVINIA: Cost-efficient EFI extension for PPN fuel injection systems

For medium-sized combustion engines up to 350 kW/cyl. HEINZMANN offers an extension kit for conventional diesel fuel injection systems which provides flexible and precise injection timing over the entire engine operating range.
LAVINIA E-PPN (image 5) stands for Electronically controlled extension for mechanical Pump-Pipe-Nozzle fuel injection systems. It is based on a high-pressure fuel valve that enables parameterisation of the beginning of injection, the injection quantity and cylinder balancing, depending on engine speed and load. Using this cost-effective add-on system, a clear reduction in fuel consumption, and therefore emissions, can be achieved.
Improved electro-hydraulic governing for vessels by Regulateurs Europa B.V.
HEINZMANN Group member Regulateurs Europa B.V. present their latest developments in digital and hydraulic governors and hydraulic actuators, one of which is the microprocessor controlled electro-hydraulic governor DG 2800.14 (image 6).
It can be used on diesel, gas or dual-fuel engines and steam turbines. The DG 2800.14 brings together the proven 2800 hydraulic governor series by RE and the digital DC 14 governor of HEINZANNN.
The DG 2800.14 takes the electro-hydraulic governor to a higher standard. With standard functionality as droop load sharing, droop load sharing based on kWatts and isochronous load sharing up to 4 engines. For propulsion applications the DG 2800.14 has additional functionality like master/slave load sharing in isochronous mode (2 engines driving a gearbox) and a load reduction function. Communication between the DG 2800.14 governors is by CAN bus. Other functionality can be added on request.
VIKING45 by Regulateurs Europa Ltd.
Regulateurs Europa Ltd. is pleased to present the next generation of its successful Viking range of programable controllers.
Designed to offer users a continued and straight forward upgrade path from previous Viking versions, the Viking45 (image 7) has a significant increase in processor power, on-board storage and memory, I/O and connectivity options, which all combine to present a great platform for future functional developments.
The Viking45 is planned to be available from early 2023. Come and talk to us about how it can work for you too.
High-Pressure fuel injection pipework by GIRO Engineering Ltd.
Duoline Double Wall Fuel injection pipes - Critical parts in the reliable operation of modern diesel engine fuel injection systems, high-pressure fuel lines are often overlooked resulting in poor reliability, machinery downtime and risks to operating personnel.
Manufactured on modern CNC machinery, Duoline Fuel Injection Pipes (image 8) offer perfect alignment and easy assembly. They are available in Common Rail & PLN (Pump Line Nozzle) versions with service pressure ratings to 3,000 bar. Lloyds Type Approved and optional Class certification is available with all the major societies.
Increasing Duoline's effectiveness – In-house Autofrettage and Cleanliness processes offer enhanced service live and additional reliability benefits to operators and equipment.
Common Rail Enclosures – These are either fabricated or cast units; each enclosure is fully integrated with our range of Duoline products to ensure fuel containment and detection as required by your engine set(s).
Oil Mist Separators for OCV and CCV by HEINZMANN IFT
As reducing emissions and compliance with legal requirements is becoming increasingly important, more innovative solutions for crankcase ventilation are needed.
HEINZMANN IFT therefore offers stand-alone separators as well as complete systems for oil mist elimination with pressure control (image 9), which can be used for OCV and CCV equally. Due to the patented technology, all oil mist separators of HEINZMANN IFT at least last for a minimum of 30.000 OpHrs without any need of maintenance and without any loss of filter efficiency to comply emission limits in marine application. In addition, greatly reduced life cycle costs can be achieved as filter cartridges are rendered obsolete.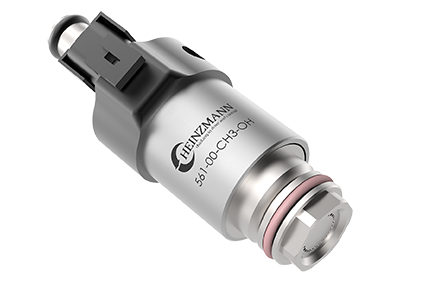 Methanol Port Fuel Injector
(Source: © Heinzmann GmbH & Co. KG)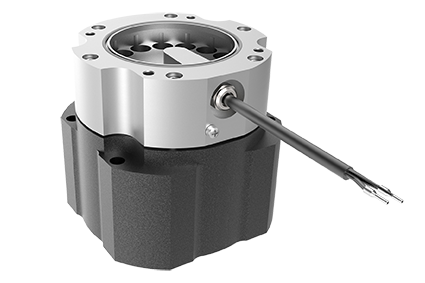 MEGASOL 1000 (H2 ready)
(Source: © Heinzmann GmbH & Co. KG)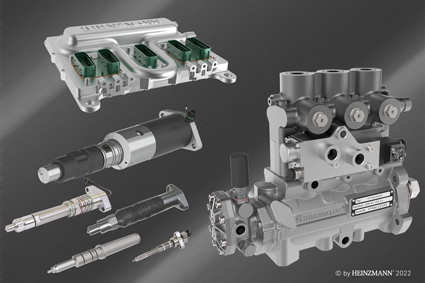 ODYSSEUS Common Rail Retrofit Solutions
(Source: Heinzmann GmbH & Co. KG)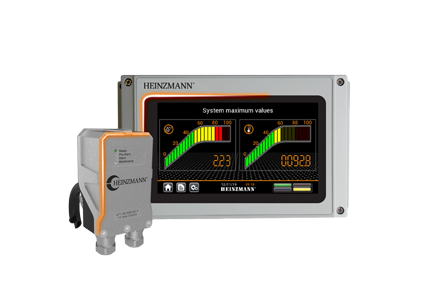 TRITON OMD II Oil Mist Detection 2nd Generation
(Source: Heinzmann GmbH & Co. KG)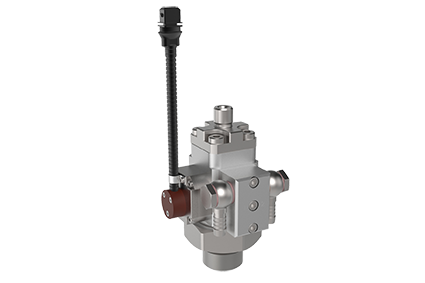 Electronically controlled extension for mechanical Pump-Pipe-Nozzle Fuel Injection System (E-PPN)
(Source: Heinzmann GmbH & Co. KG)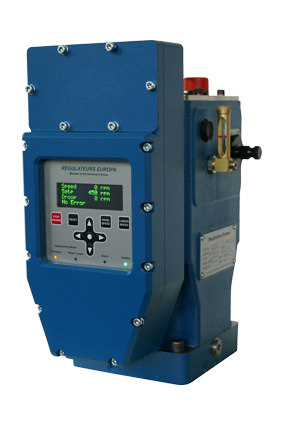 Electro-hydraulic governor DG 2800.14
(Source: Regulateurs Europa B.V.)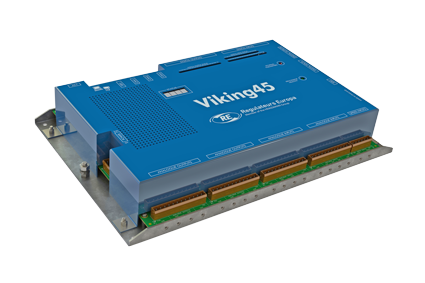 Viking45 programable controller
(Source: Regulateurs Europa Ltd.)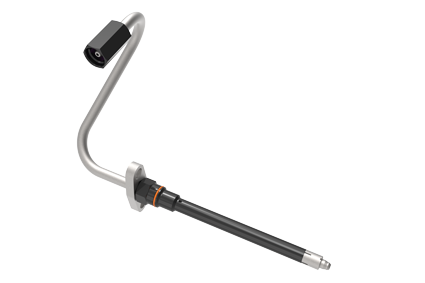 Duoline Double wall fuel injection pipes
(Source: Giro Engineering Ltd.)
Oil mist separator with pressure control for OCV and CCV
(Source: Heinzmann IFT GmbH)
Contact and press requests: This email address is being protected from spambots. You need JavaScript enabled to view it.