November 2022
Efficient and emission-reducing gas engine management solutions.
At this year's EnergyDecentral at Booth J27 in Hall 25, HEINZMANN will be presenting ideal solutions for optimised operation of gas engines with lean gases, the next generation of robust and high-performance actuators, as well as an SCR control system for reliable exhaust purification to comply with current and future emission limits.
Solutions for optimised operation of gas engines with lean gases
GMCU gas metering units from HEINZMANN are used where conventional mixture control systems reach their limits. They enable the safe and precise control of low-calorific combustion gases or combustion gases with fluctuating quality. Using additional sensor inputs, for example, the gas quality can be read in and integrated into the calculation as a correction factor to determine the current required gas quantity. Depending on the engine size and gas quality, valves with diameters of 30 mm to 160 mm can be used in a wide range of power classes.
Next generation of robust and powerful actuators
With the StG 3 actuator series, HEINZMANN offers a new actuator that is available for a wide range of applications. As a pure actuator or with throttle valve, directly actuated or with positioning electronics. Depending on the application, the focus can be placed on the highest possible torque or an increased heat resistance up to an ambient temperature of 125°C. With adjustment times of less than 50 ms, this compact and powerful actuator delivers virtually constant torque over its entire adjustment range. Its robust design ensures that it can also withstand strong, continuous vibrations. With degree of protection IP6k9k, it is optimally protected against dust and water. Whether as a mixture throttle valve or turbocharger bypass, the StG 3 series is the ideal solution for air path management in industrial engines.
SCR control system for reliable exhaust purification for compliance with current and future emission limits
The XIOSSCR modular SCR control system from our NOx Solutions product line is used in engines from 50 kW up to 5 MW. An active modular, expandable injection system reduces purchasing and maintenance costs, and its stable operation helps to achieve the lowest possible reducing agent consumption. Extensive monitoring and additional functions ensure safe and long-lasting catalytic converter operation, enable automatic recharging of a day tank and control of tank and line heating systems.
Via the touch screen, both the current operating parameters and the NOx daily average values can be called up at any time, which can be determined in the XIOSSCR control unit and recorded for up to 10 years.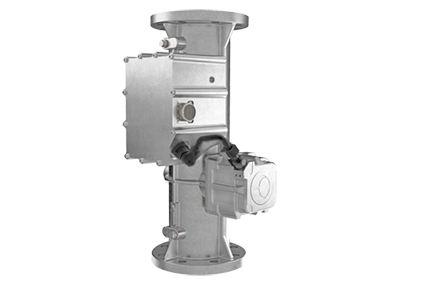 ELEKTRA GMCU-II-110-FC Gas Metering Unit
(Source: © Heinzmann GmbH & Co. KG)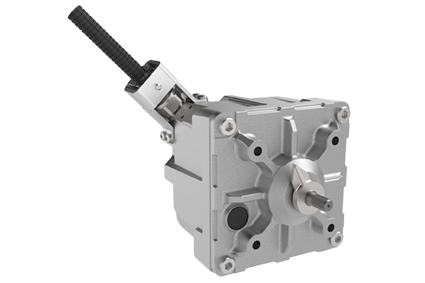 Aktuator StG 3
(Source: © Heinzmann GmbH & Co. KG)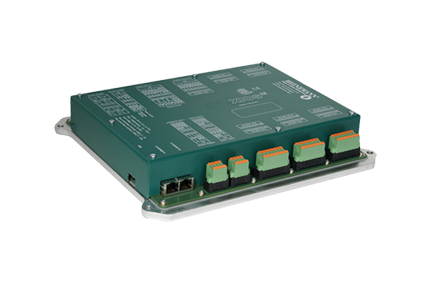 XIOSSCR
(Source: Heinzmann GmbH & Co. KG)
Contact and press requests: This email address is being protected from spambots. You need JavaScript enabled to view it.