July 2021
Innovations from the e-mobility pioneer from the Black Forest
The specialist portal for the bicycle market VELOBIZ reports in issue 07/2021 on the e-mobility pioneer HEINZMANN.
For a long time, HEINZMANN was hardly perceived as the e-mobility pioneer it actually is. Today, HEINZMANN is working on innovative products that have the potential to shape the industry in many ways.
Read more in the article by Georg Bleicher, editor at VELOBIZ (German).
Translation required? Please contact This email address is being protected from spambots. You need JavaScript enabled to view it.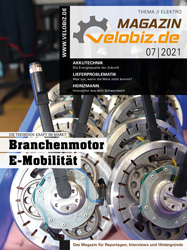 More information about the HEINZMANN CargoPower drive system for cargo bikes on our Electric Drive Website at System Solutions.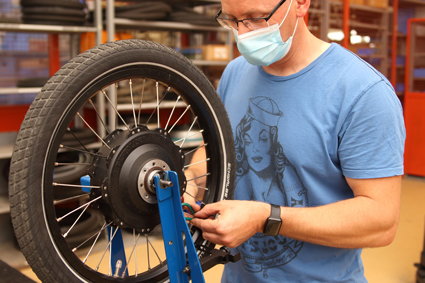 HEINZMANN bicycle workshop - Spoking of CargoPower heavy duty engine in cargo bike
(Source: Georg Bleicher, Redakteur Velobiz)
HEINZMANN motor assembly at the Schönau site
(Source: Georg Bleicher, Redakteur Velobiz)
Contact and press requests: This email address is being protected from spambots. You need JavaScript enabled to view it.